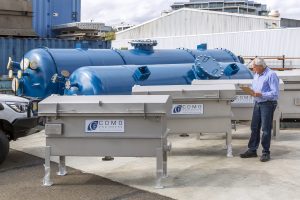 Como Engineers are suppliers of heavy duty 304 Stainless steel, rubber lined electrowinning cells. Proven, standard designs which are available in a range of cathode sizes.
Standard designs are based upon 12 cathode, 13 anode arrangements, however, these can be extended or shortened as required. Designs include left and right hand feed and discharge, and for larger models where we combine two cells into one body (a "dual cell" arrangement) the feed is at both ends with a centre common launder section and discharge. Sizes range up to 1000mm x 1000mm models which we have delivered to a number of overseas clients to date.
Our electrowinning cells come with rectifiers and cables as well as the stainless or mild steel mesh as first fills for each and every cell we supply.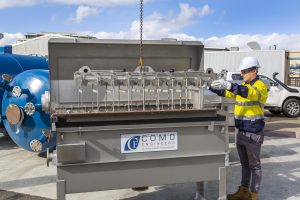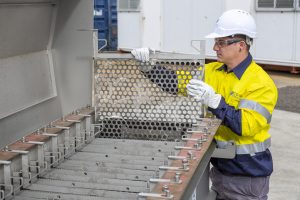 The cells in these images are destined for mines in Western Australia and Mali (600mm x 600mm models shown with non-drip lid design and spring hinges for easy opening and closing).
Custom sizes are also available upon request.
In addition to our process engineering design and execution capabilities, Como Engineers have a complete range of elution and gold room equipment and spares as part of our service offer.
Como Engineers – proudly exporting our technology and know-how globally.
That's the Como Difference.
Click the link below for more information: