Dr David Mathayo (Executive Chairman) from Ramani Investment Ltd travelled to Perth from Tanzania to inspect the pre-commissioning and testing of his new 2 tonne Modular Elution Plant prior to it being disassembled, containerised and shipped to Tanzania.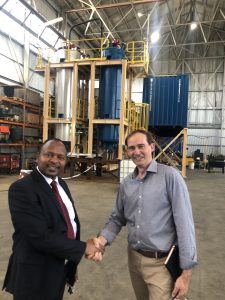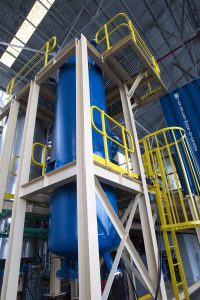 When asked why he had selected Como Engineers to deliver the Modular Elution plant for his project he replied, "Como Engineers are recognised for being engineering, metallurgy, construction services and commissioning specialists.  They have worked closely with the Ramani project team and have been able to develop practical cost effective solutions for our project."
Dr Mathayo added, "The team of highly skilled metallurgists, mechanical, civil / structural and electrical engineers, drafts-people, and construction supervisors gave us confidence that we had the right team for our project.The fact that the plant has been fully run up to temperature in Como Engineers' workshop before shipment ensures we can see the finished product fully operating as it would on site. In addition, site assembly will only taking two weeks and our first gold pour only a few days after that, which is an amazing achievement."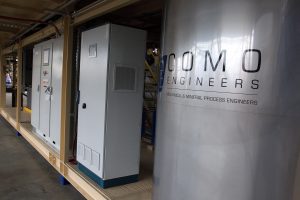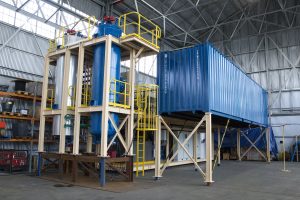 Now that Dr David has witnessed the factory testing, the plant will be disassembled, packed and shipped to the port of Dar el-Salam in Tanzania before being transferred by road to site. Como Engineers will provide a Site Supervisor to oversee local labour for site installation before site commissioning is undertaken with a Como Engineers team consisting of a Senior Process Engineer and a PLC Programmer. As Dr David pointed out, the expected duration on site is only 3 weeks during which time the first gold pour will be completed.
Talk to us at Como Engineers to see how we can add value to your project. +61 (0)8 94320100 www.comoeng.com.au