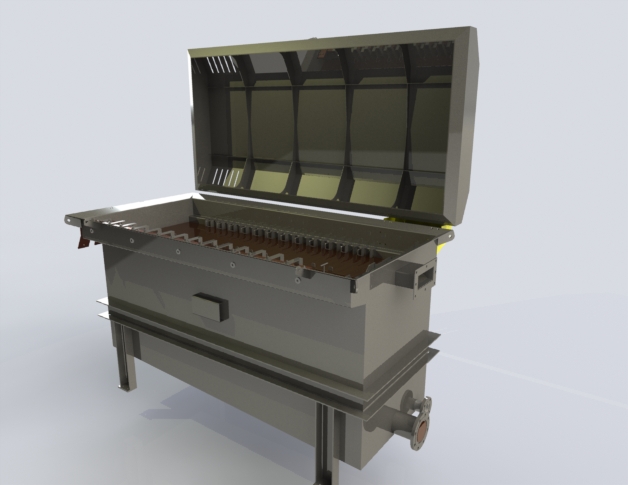 Electrowinning Cells
Como Engineers are suppliers of heavy duty 304 Stainless steel, rubber lined electrowinning cells. These are applicable to use of the recovery of precious metals. Proven, standard designs are available for the following cathode sizes: 600 x 600mm; 800 x 800mm; 1000 x 1000mm; 1250 x 1250mm.
Standard designs are based upon 12 cathode, 13 anode arrangements, but these can be extended or shortened as required (up to 40 cathodes). Furthermore, both centre feed (for large cathode units) and end feed (for standard cathode numbers) models are available.
Custom sizes are also available upon request.